Cabañas y piezas en el centro ecuestre en Pucon, Chile
Alojamientos en el centro ecuestre en Pucon
On the farm we offer three options for your stay :
In a cozy cabin, single or double rooms in a wooden guesthouse or on a campsite on the river.

Either cook your own food, Bed & Breakfast, or half board.
Situated between the Liucura River and the forest reserve of "Cerros de Quelhue" mountain range, you get great views from nearly everywhere of the snow-covered Volcanoes Villarrica, Quetrupillan and Lanin.

We love to give you a hand organizing activities in the surroundings by giving you hints and tips or organizing a all inclusive package for several days on the farm including options to conquer the Villarrica Volcano, go trekking, go horseback riding and many more.

In order to make your stay more comfortable we offer laundry service and mountain bike rental.
Guest rooms in cozy wooden cabins are outfitted with:

• Tterrace
• 18 m shared living-kitchen-dining room,
• Double-sleeping rooms
• Hot shower and toilet
• Cooking with gas stove
• Cozy wood stove for heating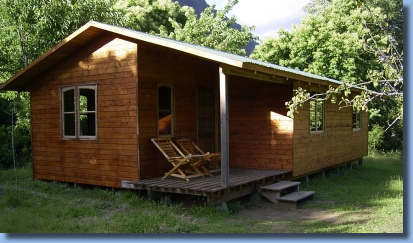 Private cabin, overlooking the horses' hitching and saddling area to one side, and the old orchard with the crystal clear river behind it on the other .
Details:
• 25 m + Terrace,
• Kitchen with gas stove
• Dining - living room with sofa bed ;
• Bedroom, king-size bed;
• Full bathroom, hot water
• Cozy wood stove.


Inside view of the cabin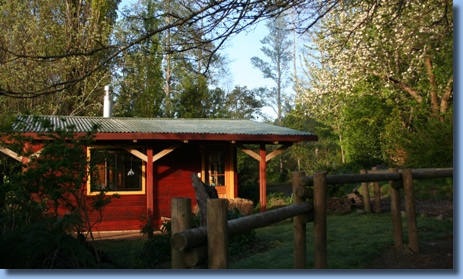 Camping
Our campsites are the perfect choice for those who seek a quiet stay surrounded by nature. A convenient starting point for trekking, fly-fishing excursions, trips to the nearby National Parks or just for relaxing. Kayakers will find an ideal play spot right here in the river.
Our campsites on the riverbank are surrounded by shady trees and offer a great view of Volcano Villarrica. They offer a covered space for BBQ and open fire pits, as well as a hot shower and country bathroom.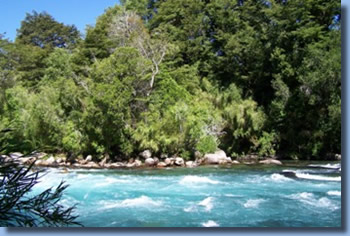 Liucura River running by our farm
© 2000 - Antilco - el centro ecuestre en Pucon